About Glens Falls Art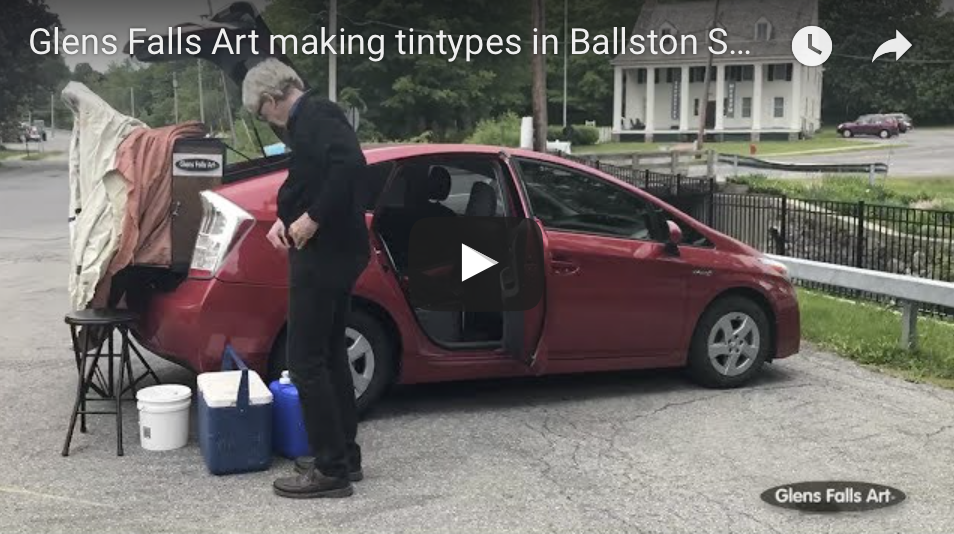 Located between Lake George and Saratoga, Glens Falls Art® mobile tintype studio making photographs with the same process used in the 19th century. Back then, photographers regularly traveled from town to town, making portraits for people. We travel in Glens Falls, the Adirondacks and upstate NY bringing you the original wet plate collodion tintype experience.
About Craig and Kate
Craig Murphy moved from Brentwood, NY to North Creek in 1980 and has been a photographer in the Glens Falls area for more than 20 years. Craig's art has been exhibited in LARAC's 50-50 Annual Juried Exhibit at the Lapham Gallery. Craig has also exhibited in the juried Views and Vistas – The Natural and Built Environment of Schoharie Crossing at Schoharie Crossing State Historic Site. Read more about Craig making tintypes of the Erie Canal here. For several years, Craig had served as a Visual Arts Juror for BOCES "Talent Unlimited Literary Journal". He learned how to create collodion images using the wet plate process over five years ago. Around the same time he met local artist, Kate Boyle.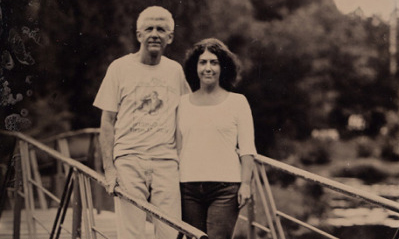 A registered nurse, Kate worked at Planned Parenthood Mohawk Hudson for 17+ years in a variety of roles including Health Center Director. Kate's artwork has been exhibited in Art in the Public Eye's Gallery 99 and Third Thursday Art Walk. Kate has also exhibited paintings in LARAC's juried still-life exhibit during the Adirondack Theater Festival at The Wood Theater and also at North Country Arts Center. Kate's interest in architecture has fueled her love of travel.  Read more about a trip with her son here.  She studies the art of the area, felt the rhythms of the culture and also enjoyed the simple pleasure of people-watching.
After Kate and Craig married in 2012, they combined creative forces to open Glens Falls Art. In 2015, Craig left the Shirt Factory studio space he occupied for over 15 years to operate Glens Falls Art tintype studio.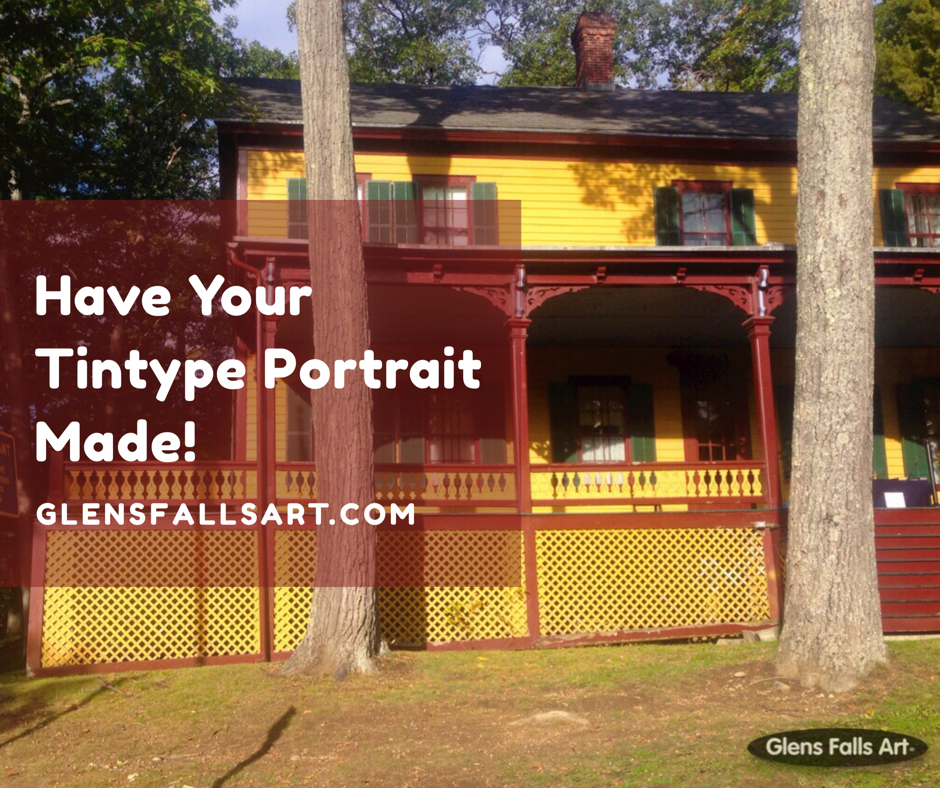 US Grant Cottage
Wilton, NY