Art Classes
Yes, you CAN paint!
IMAGINE THE POSSIBILITIES
Private classes at Glens Falls Art, LLC located within the Shirt Factory. Individual lessons for different ages and levels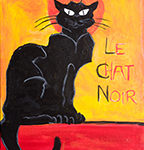 ART Parties!
Bachelorette and Birthday Parties, Bridal Showers, Girls Night IN and more!
Let the artist drive to you!
You pour the wine while an artist from Glens Falls Art provides everything you need for a painting party at your home.
Small Group Workshops
Interactive painting!
Oils, Acrylics and watercolors, OH MY!
Small group opportunities throughout the year to see and feel what making a painting is like.
"Thank you so much for an awesome evening and for sending me the pictures so quickly! I will definitely be recommending you to friends– we had an awesome time!"
"I commissioned Kate to paint a portrait of my cat Moshi. Working with photographs, she captured not only the likeness of my kitty, but her spirit as well. We love the portrait and it is displayed prominently. Thank you, Kate!"
"The best part of our party was that we painted by the pool! And we didn't have to drive. Thanks for sending the pictures so fast."
The Glens Falls Art Mission
At Glens Falls Art, LLC our mission is to help you discover and celebrate your creativity through artistic exploration, during custom, one-on-one instruction or within a small group.